What Happened at the TVHS Field Trip?
By Johanna Marx
On Thursday, February 24, the eighth graders here at TMS went onto eight buses. When they came back in those same buses two hours later from their trip at Temecula Valley High School, they were not simply eighth graders as they were before; they felt like TVHS Golden Bears!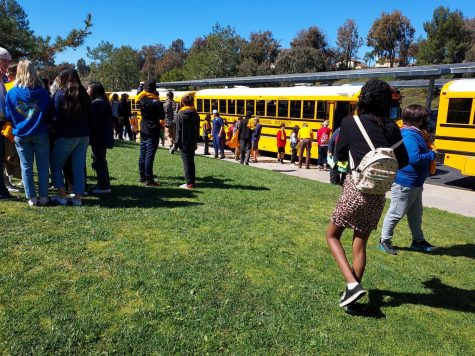 When we first arrived, there was a crowd of high schoolers cheering and greeting us. We split into tour groups with high school students to visit the TVHS grounds.
The Campus
The TVHS campus truly is magnificent and a bit overwhelming; it's so big that there are six-minute passing periods (compared to three minutes at TMS)! There were many buildings, each with countless classrooms. With two-story buildings and a hilly area, we had to go up and down a lot of stairs!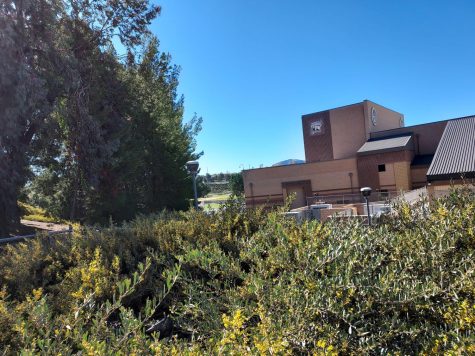 We entered the language-learning classrooms on the second floor. The hallway had tall ceilings and nature photos printed on the walls. There's also a fancy culinary arts building with a full kitchen. Near the field is a greenhouse for the bio sustainability program.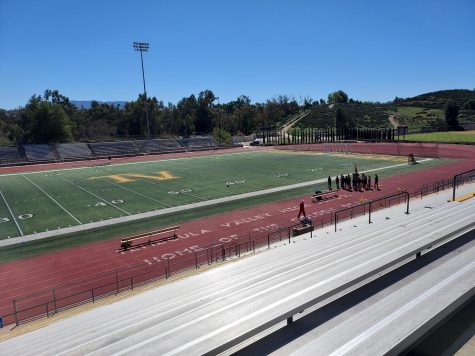 We could tell that TVHS excels in athletics! A whole aisle in the gymnasium was even dedicated to sports clubs. There's a huge field for soccer, track & field, cross country, baseball, and more, not to mention a pool, a sand volleyball court, and an indoor gymnasium. 
Clubs and Classes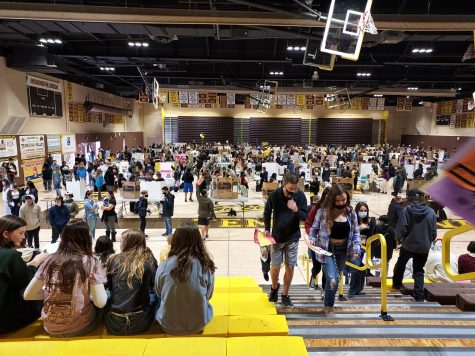 As we were walking through the campus, we came across the drama room. The TVHS Improv team captivated us by suddenly beatboxing and coming up with rhyming verses off the top of their heads!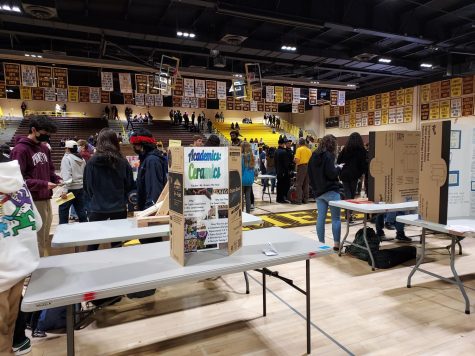 The Improv team is just one club at TVHS; we later learned there's a gymnasium full of them. With dozens of clubs, there's truly something for everyone. We wandered through rows after rows of posters as high schoolers handed us thousands of colored slips of paper. Some clubs, teams, and classes include: 
Air Force

BSU

Colorguard

Dance

Film society

Football

Guitar

Improv

Lacrosse

Lego

Math

Meditation

Mental Health

Mock trial

Orchestra

Pride

Red Cross

Soccer

Softball

STEM

Tennis

Video/digital media arts

Yearbook

Yoga

and much more!
Advice & What to Expect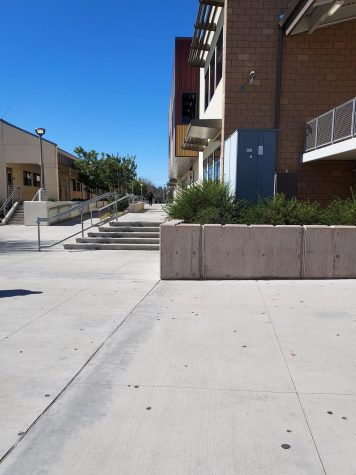 The two high school students who showed the school to me had two main pieces of advice:
"Be you," was the first part. They told us that, honestly, people don't care what you are doing! Additionally, they said to sign up for a lot of things in your freshman year. You'll be more motivated to get involved when you first enter high school.
And what to expect? More freedom and some chaos, they said. You're able to do more things that you want (like having your phone out during class!). They warned that it will be a bit confusing when you first come to TVHS. Finding all your classes in the bigger campus will take a few weeks to get used to.
"Go Bears!"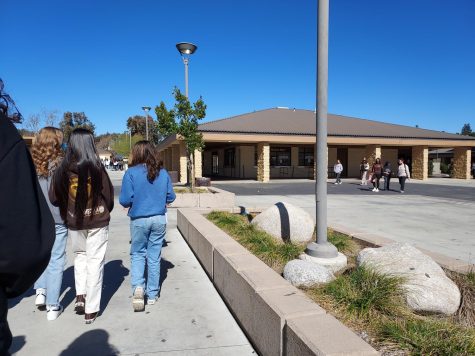 Mr. Williams, the principal at TVHS, had us all yell, "Go Bears!" at the end of the assembly. BEARS stands for:
Brave
Engaged
Aware
Resilient
Service-minded
This trip gave the eighth graders an idea of what being a TVHS "Golden Bear" student will be like. It's definitely going to be an exciting, new experience with many more people, clubs, and opportunities. Hopefully this trip gave everyone an idea of what to expect and gave them things to look forward to in high school. 
What do you think? Are there any clubs or classes you are interested in? Tell us in the comments!